Last night I had the opportunity to go to the John Legend / Sade concert at the ACC, and for a split second "wouldn't going grocery shopping, and catching up on your sleep be a better idea, Alexis?" was winning in my head - THANK GOODNESS MY COMMON SENSE TOOK OVER!!!
My childhood recollection of Sade is centered around listening to my dad's (well worn) cassette of
Diamond Life
, in the car with him.
My dad's musical preferences are vast, and I have a feeling he's the reason I have such screwed up...I mean, "eclectic" taste.
If I were to take a stab at his top 5, I imagine it would go a little something like: Meatloaf, ZZ Top, Buffy Sainte-Marie, Joan Jett, and the woman herself: Sade.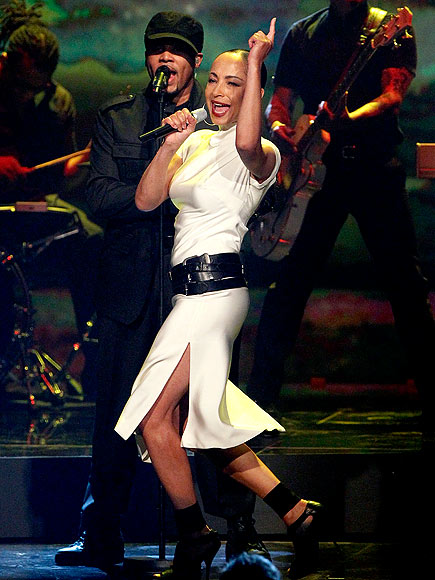 There is not one area that Sade could have improved to make her concert last night, more enjoyable.
The set list had the perfect mix of hits, slow jams, and newer songs.
Her style is out-of-this-world, and 100% drop dead gorgeous (she falls into that tragically beautiful category alongside Helen Mirren)
And the manner in which she interacted with her band mates was both down-to-earth, and sincere (something you don't hear a lot about from an artist of her calibre).
Sade had my full attention for the 2+ hours that she was on stage, and I would see her again in a heartbeat!
AND TO TOP IT ALL OFF YOU HAVE JOHN LEGEND OPEN FOR YOU!?!?!?!
I like to think that in another universe, Sade and I could be friends.